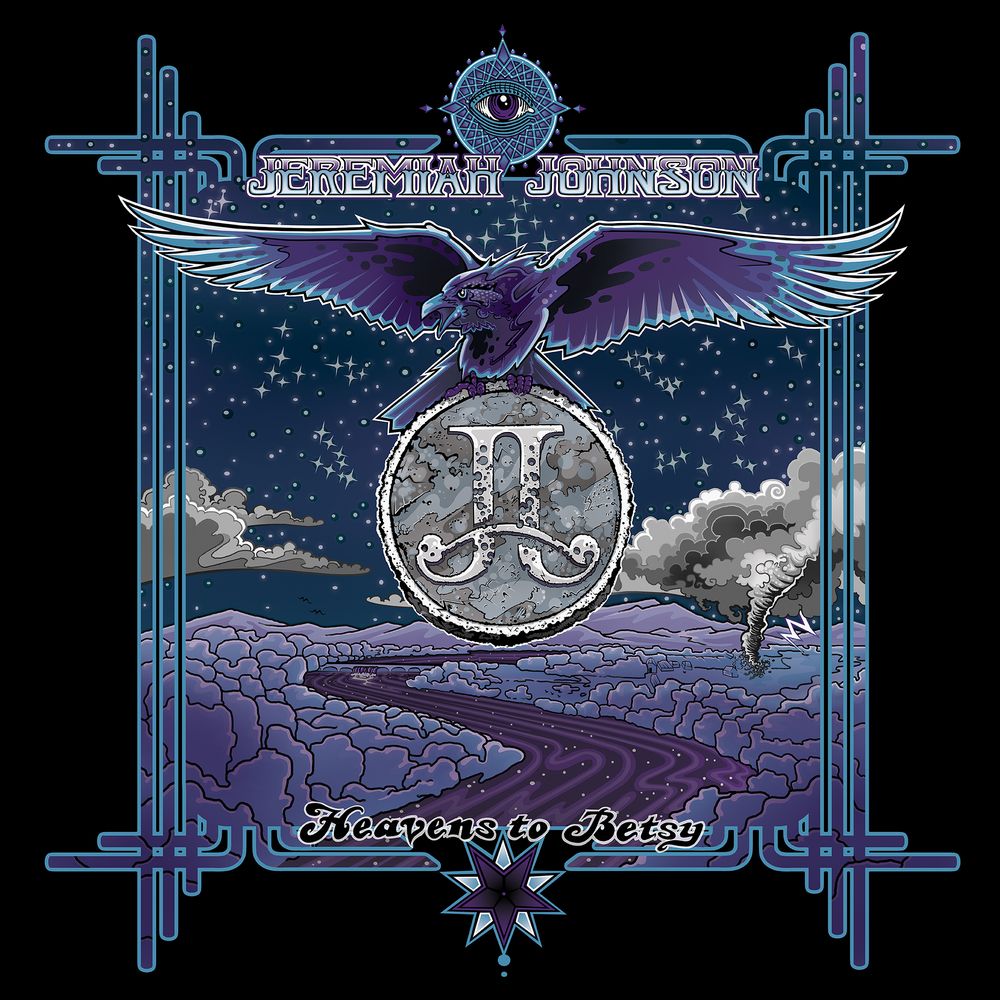 Heavens to Betsy
Released 2/14/2020
"Heavens to Betsy" Re-enters the Billboard Blues Album Charts at #1 (for the week of April 11, 2020)
.
This is the the 4th Jeremiah Johnson release in the top 10, in a row and the highest ranking of his career.
.
THE WORD ON THE STREET
"It's the kind of record to take away and listen to over and over when you have hours of driving. There is something for everyone, this album is rich and the feeling is on the edge of pick and reed. It is essential." – Bluesagain.com
.
"…magnificent" about covers the whole of "Heavens to Betsy" in one word. Like they've dusted off the all-American rock n roll songbook and given it a spruce up. Good heavens, this is a cracker." - Maximum Volume
.
"...all you have to do is sit back and enjoy his celebration of all things that made southern rock such a hallmark sound of the 70's. This is a return to how the greats did it." - Midwest Review
STRAITJACKET
Released 8/24/18
After signing a record deal with Ruf Records in March of 2018, Jeremiah immediately went to Texas to record his debut Ruf Records release, Straitjacket, with BMA award winning Mike Zito producing.  Straitjacket debuted #1 on iTunes New Blues Releases and #6 on Billboard Blues Album Chart and has been in the top of the Roots Music Report ever since.
Blues Heart Attack
RELEASED 7/22/2016
Blues Heart Attack reached #5 on the Billboard Blues Charts and has become a JJB fan favorite. Produce by Jason McEntire at Sawhourse Studio in St Louis MO.  This release takes the "power trio" and builds from there.  Probably Johnson's most produced release to date, a sonic explosion that features some of St Louis's finest musicians.   The band members include Jeremiah Johnson (lead guitar and vocals), Jeff Girardier (bass and backup vocals) and Benet Schaeffer (drums). Special guests on the album include Nathan Hershey (Hammond B3, Wurlitzer, and piano), Frank Bauer (sax & backing vocals), and Tom "Papa" Ray (harmonica).
GRIND
RELEASED 8/21/2014
Grind reached #8 on the Billboard Blues Charts. Other notable credits, GRIND was produced by Devon Allman, featuring Grammy award winner Yonrico Scott on drums.
GRIND was a return to the "POWER TRIO" approach.  With the absence of horns, GRIND has a Southern Rock sound that many JJB fans love.  GRIND is a fan favorite and many of the tracks can be heard in the JJB live show today.  
Brand spank'n blue
RELEASED 2011
This CD was the first CD to introduce Jeremiah Johnson in the US.  With extensive Sirius/XM radio play, it was the first time people nation wide heard of Jeremiah Johnson. Featuring "The Sliders" horn section, BSB has a big sound.  This record has many JJB classics on it, most of which are rarely heard live today.  
9th & russell
RELEASED IN 2010
After 10 years in Houston TX, 9th & Russell was the first release by Jeremiah Johnson upon his return to St Louis.  9th & Russell established Johnson as one of the top up and coming musicians in the St Louis area and launched the next 9 years into motion.  9th and Russell didn't receive much radio play beyond the St Louis area, but quickly became a local hit and the band began to sell out all the local venues.
 It featured Brad Martin (drums) and Jeff Girardier (bass & backing vocals) and the Sliders (horn section comprised of Jim Rosse (trumpet) and Stuart Williams (saxophone). The Sliders are long-time players on the St. Louis blues/R&B scene – working together for over 25 years)
THIS IS A FUN CD!